Community & Events
 Nighscape and Time Lapse Workshop 
A new found territory for modern amateur astronomers is the area of time lapse video of the night sky. The accelerated advancement in imaging equipment and accessories has made the impossibles 10 years ago, possible. However, despite the accessibility of edge-cutting technology, getting to fully understand how these fresh new toys work and apply their features still requires years of trials and errors under the dark sky… or you can just have a one-day lecture from Alan Dyer.

Alan Dyer, an experienced Canadian astrophotographer, has dedicated much effort in promoting the art of nightscape and educating the public about the related knowledge. The pictures here were taken at a workshop given by Alan Dyer on November 23rd 2013, Burnaby, BC. At the event, Alan covered the basics of photography, the techniques for astrotography and time lapse video imaging. He also gave insightful reviews on cameras, mounts and other equipment. Besides the lecture, there were gifts such as filming accessories, calendar, and even a Sky-Watcher BK 80ED drawn as door prizes! It was a good time all around.
The workshop was eye opening and inspiring, as many attendees reflected. We appreciate all who is passionate in reaching out to the public and share the precious self-taught knowledge that they acquired through much labouring in the real environment. Special thanks to Ken, All-Star Telescope, who hosted the event.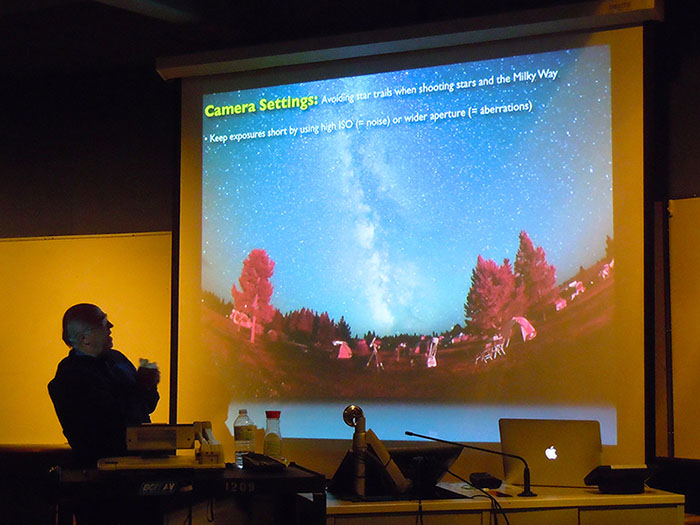 Alan Dyer during the workshop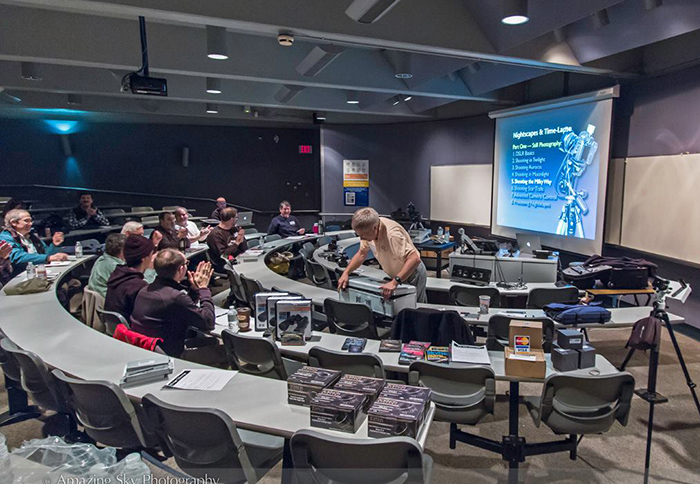 Ken drawing for door prize - the BK 80ED