Review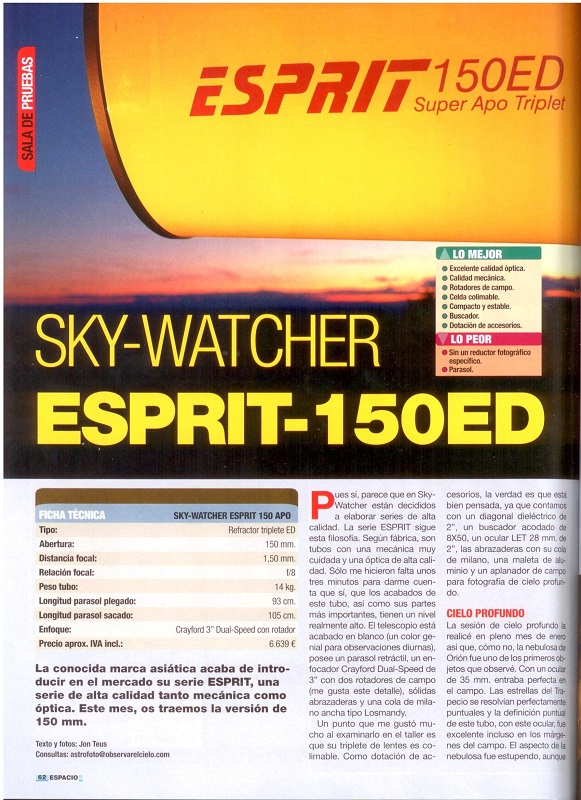 Mr. Jon Teus has done another review of our Sky-Watcher products in the national Spanish astronomy magazine Espacio and this time it is the Esprit 150 ED!  For those who would prefer not having to dig out their Spanish-English translation dictionary to decifer the article, here is a brief conclusion of his review: 
Sky-Watcher Esprit 150 excelled in optical quality, mechanical quality, field rotators, collimating cell and finderscope.  It is also compact and stable with accessories included.  The viewing quality is nearly the same as that of the Officina-Stellare 152 f8. 
Feel free to download and read the review here!